Preferred Vendor for National Sign Companies
Lee Designs completely understands the importance of having a dependable contractor representing your company for your installations, service and maintenance. Centrally located in SW Florida (Fort Myers), we handle installations, service and maintenance for national companies. Because we are a custom sign company, our national sign company partners are comfortable with Lee Designs installing their signs.
What you can expect from Lee Designs:
Pricing – Our customers are ensured a competitive price with no hidden costs. What we quote is what is invoiced. Should any unforeseeable charges be incurred, we will notify our contact immediately for written approval.
Delivery – Upon each shipment you deliver to Lee Designs, we will make a special effort to identify any potential concealed damage and notify you immediately to ensure an on-time installation.
Quality - Provide quality service that conforms to specifications and customer demands on a consistent and on-going basis.
Representation – Uphold the image of your company in all dealings with your company including interactions with your clients and municipalities.
Timelines – All installations will be coordinated with your coordinator and commenced in a timely, professional manner.
Invoicing – Our goal is to invoice our services within 48 hours upon completion of the installation so that you may also invoice your customer in a timely fashion.
Should you require additional information or have any questions, please feel free to contact us. We appreciate the opportunity to become your new installation/service/maintenance contractor for the South-West Florida area!
National Sign Company Testimonials
"Lee Designs has been great to work with. Quick responses to quote requests, permit information and fair pricing. All around nice people."

Ralph Ihms
National Installation Coordinator
Kieffer & Co., Inc.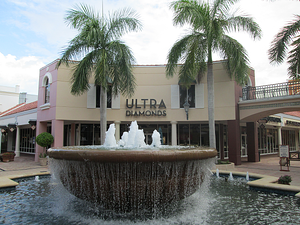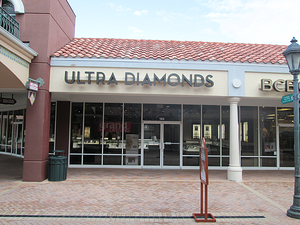 "Atlas Sign Industries recently contracted Lee Designs to perform installations for several of our national sign programs. Through changing timelines and installation schedules, Lee Designs was able to bend and accommodate our very strict deadlines and installation standards. We are very pleased with the service and professionalism that we received throughout the duration of these recent projects. Extremely courteous staff and a very involved upper management in the day to day communication of every aspect that goes into an exacting and complex nationally standardized installation. Atlas Sign Industries has and will continue to utilize Lee Designs on a variety of our current and upcoming national sign programs."

Will L. Bell
National Project Manager
Atlas Sign Industries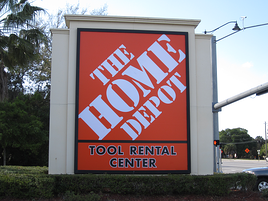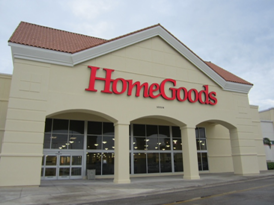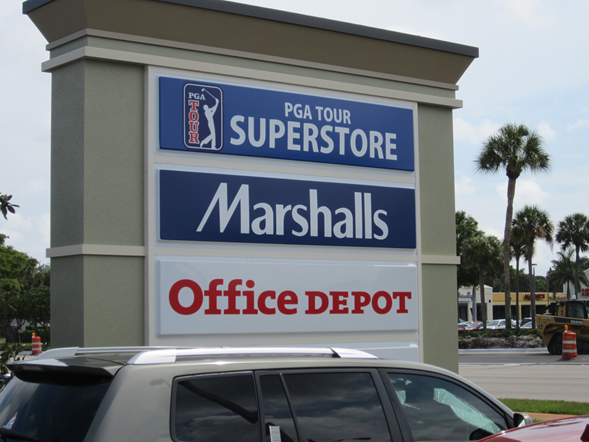 "I highly recommend Lee Designs to anyone looking for a dependable, quality sign company. Lee Designs is quick to respond, extremely helpful with permitting and will go above and behond to make sure the installation goes smoothly as possible. It was a true pleasure working with them and we will definitely be calling on them again for any future needs in the Florida area."
Jessica Philp
Project Manager
Elro Sign Company, Atlanta, GA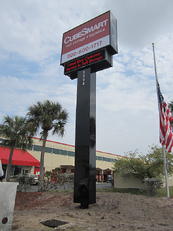 "Lee Designs. They are in Fort Myers. They have installed a tower for Family Dollar. Did a great job."
Heather Surratt
Project Manager
Allen Industries
"You can be on my team any day! You guys are great!"
Linda Spinicchia
Project Manager
Allen Industries