Parking Lot Lighting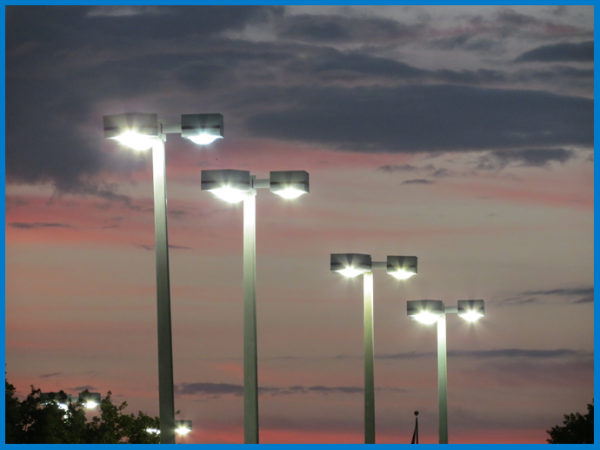 Don't be left in the dark! Remember to maintain your parking lot lights!

Lee Designs not only services signage, we also maintain parking lot lights.

Don't discourage traffic from coming to patronize your business. A well lit parking lot not only offers a security safety measurement for your customers, it helps to "box brand" your business so you will get noticed. If a parking lot is dim or has lights out at night, people become apprehensive and are discouraged to do business. Your parking lot is the first step to your customer's shopping experience. Don't turn them away before they even get in the parking lot.

For more information about setting up service, ongoing maintenance for your lot lights or signage needs, please contact Lee Designs at (239) 278-4245.
Request a Free Consultation