Advertise your new business with signage prior to opening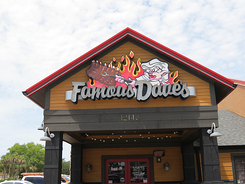 CASE 1:
You spot a new sign in the neighborhood and notice your favorite chain restaurant is moving in down the street! You even call your friends to see if they noticed. It is agreed that when they open, you all will be there to welcome the business to the neighborhood. You also notice that there is something else being built at the other end of the strip mall.
Great, another store! Just what the neighborhood needs. Everyday when you come home from work, you look to see how your favorite restaurant is progressing. Then finally the day comes! You and your friends can get together and have that juicy burger and beer that you have been craving! The rest of the community must have the same idea as everyone is there excited to welcome the new business to the neighborhood.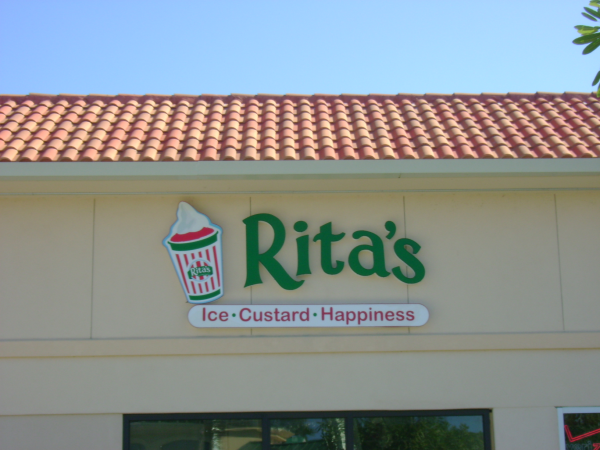 CASE 2: For years Jeremy has worked for a restaurant but has dreams of opening his own place. After saving for years and with his family's encouragement, he carefully picks out the perfect location – and finally does it! He decides on designer interiors. Everything is going to be perfect. Then his electrician comes and asks how much power are you going to need for your sign? Did you say sign??? Jeremy goes to the web and calls a couple of local sign contractors. He still has time…they are opening in 3 weeks. He is informed that it will take 2 weeks for the permit process, plus 4-6 weeks for manufacturing and installation. This is after he has approved the designs along with the landlord's approval! Jeremy has no choice, he settles for a banner for his grand opening. His family is all there along with a couple of their close friends to wish him luck. But where's the community and the crowds that he envisioned? Jeremy notices the parking lot is full at the other end of the mall. He angrily thinks to himself, it happens all of the time. The big box chain restaurants are trying to cut out the little guy again!
So what just happened?

CONCLUSION: Don't wait until the last minute to order your signs like Jeremy did in Case 2. There is a little known fact that the larger companies will call the cities and landlords several months prior to purchasing or leasing to find out the square footage of signage they are allowed. They know that signs are a priority to the success of their business! If they are UNABLE to get their standard sign programs, they will find another location or even city where they can install their signs. Understanding the importance of advertising with signage prior to opening will help create a successful opening.